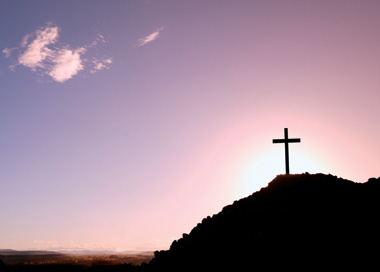 For Lent this year, I'm giving up negativity.
 "Let us think of ways to motivate one another to acts of love and good works. And let us not neglect our meeting together, as some people do, but encourage one another, especially now that the day of his return is drawing near."

Hebrews 10:24-25 NLT
I'm not one to typically give up something for Lent, but two years ago I thought I'd try it. I gave up TV, and in order to be successful, I convinced my husband to do the same. We kept our promise to God and avoided TV for 40 days. We ended up spending more time together in the evenings, and when we didn't know what happened in the latest episode of whatever we were watching then, it provided a catalyst for talking about our faith at work. During those 40 days, we even made time for projects around the house and rearranged our living room in preparation for being able to spend a weekend catching up on our favorite shows after Easter. I would call it a success.
Last year, we had a baby during Lent, so I figured that was enough upheaval for the time.
This year, my husband and I approached Lent in a season of working on ourselves individually and as a couple. While I can be optimistic and positive, it's still easy for me to fall into the trap of negativity. And lately when I've fallen into that trap, I stay there too long. So in order to pull myself out, I'm turning to God and giving up negativity for 40 days, starting this past Wednesday. As I wrote in my post about our family's 2016 motto, "Patient Endurance," one of my goals this year is to pray fervently whenever I experience negative emotions, so I better train myself to go to God first and not fall into the trap of believing the devil's lies. I believe that giving up negativity during Lent will be a good cleanse as I work toward this goal. I'm going to try to lean into what I'm not good at to counterbalance my tendency to be negative—thankfulness in the midst of my son's potty-training accident on the couch or my daughter's tears when I lay her down to nap or whatever life throws at me.
Wish me luck—or better yet, pray for me.
What are you giving up for Lent? I would love to hear about it and pray for you to build up resistance against whatever it is you are avoiding for this season.